Our Work
Independent Funeral Directors of Florida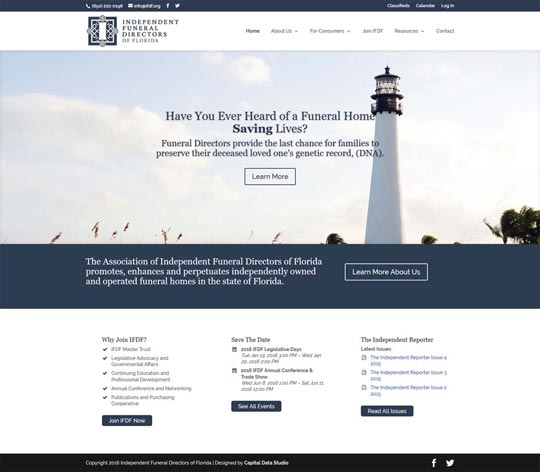 My experiences with Capital Data Studio have for many years ranked a 5-Star standard.  Their products and services exceeded our expectations and were well within our budget estimates, for the many organizations and associations they have served.  Highly recommend this firm as an outstanding service provider.
Ken Franklin
Synopsis
The Association of Independent Funeral Directors of Florida promotes, enhances and perpetuates independently owned and operated funeral homes in the state of Florida. It is a great resource for its members and consumers alike.
What Capital Data Studio Did
Independent Funeral Directors of Florida (IFDF) had a website that was in dire need of updating. As well, their previous website was difficult to navigate making it hard for members to find what they were looking for.
Capital Data Studio worked to embed a new, modern design into a custom WordPress installation that had many useful database elements such as:
Map/Locator page with a database of Funeral Homes in Florida.
Calendars
File Database (for Newsletters, etc.)
Links Management
Technology Used
WordPress as CMS.
Custom plugins written in PHP/Jquery.
Funeral Homes database with mapping.
Responsive Design.
Want To Discuss Your Project?
If you'd like to discuss how to make your next online project a success, please give us a call: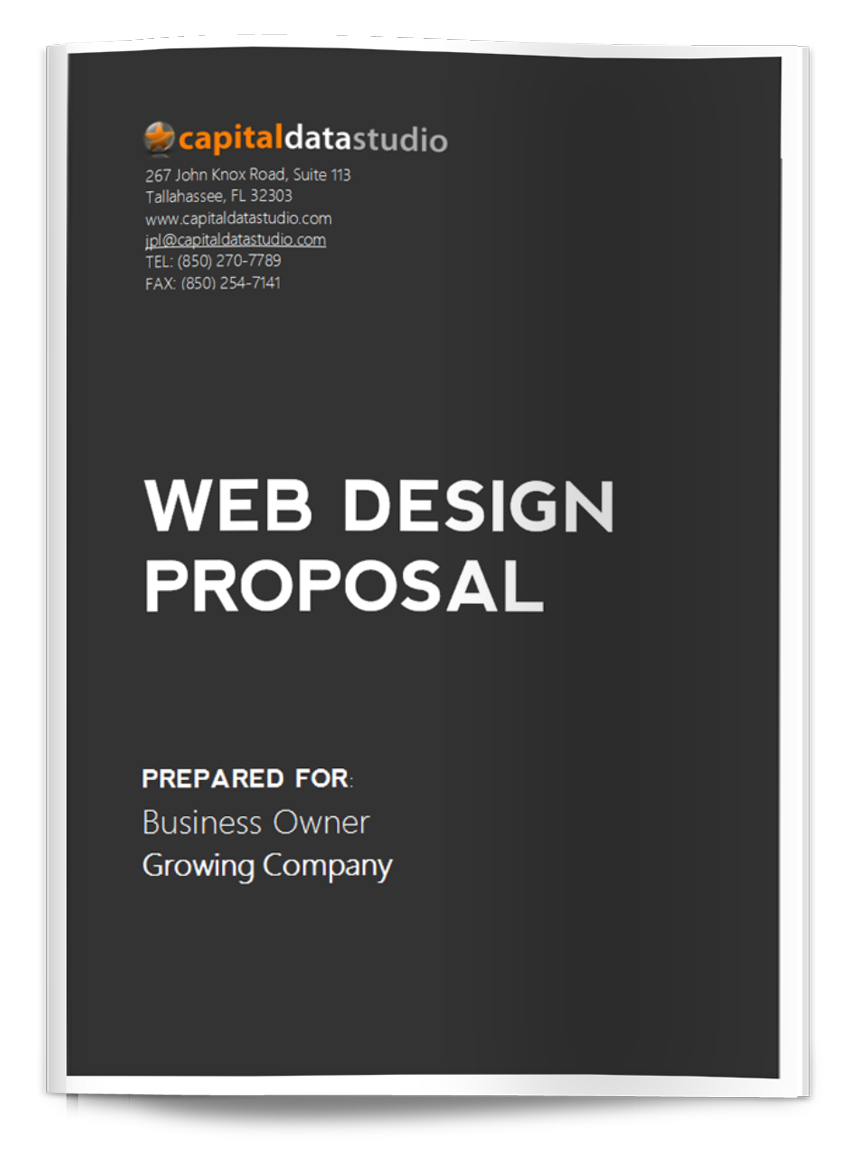 We understand you may have a lot of questions before starting your project. You may not even know the right questions to ask. No worries, we know exactly what to ask to make sure we know what you are trying to achieve in your project.