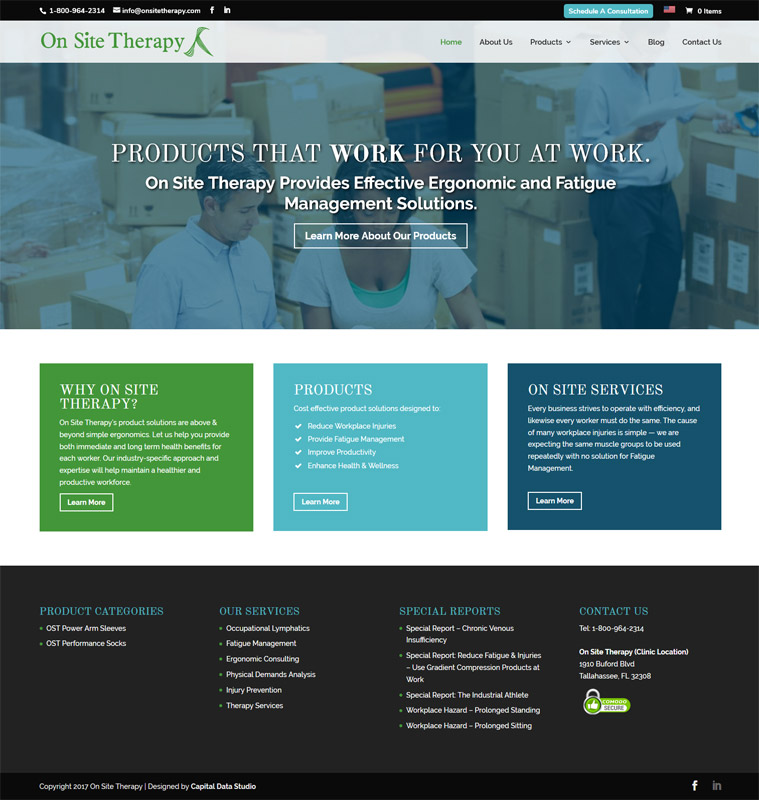 Exceptional web design service & delivery provided by a talented team of professionals who were continually focused on our business goals. We would, and will, highly recommend Capital Data Studio to any business looking to establish or improve their identity on the web.
Synopsis
On Site Therapy, LLC provides an innovative approach to enhancing human performance at Work. . The genesis of Ergonomics & Fatigue Management Solutions is founded on years of clinical experience within the fields of lymphatic therapy and work analysis. Their marquee products are comprised of occupational daily wear compression products.
What Capital Data Studio Did
Built from the ground up, Capital Data Studio assisted On Site Therapy in composing the initial content for the site. Then, we designed the website over the WordPress CMS. Lastly, we added e-commerce functionality and integrated it with their merchant account for seamless payment. As well, we installed an SSL certificate for maximum security.
Technology Used
WordPress as CMS.
Custom plugins written in PHP/Jquery.
E-Commerce functionality.
Copy writing services.
Want To Discuss Your Project?
If you'd like to discuss how to make your next online project a success, please give us a call: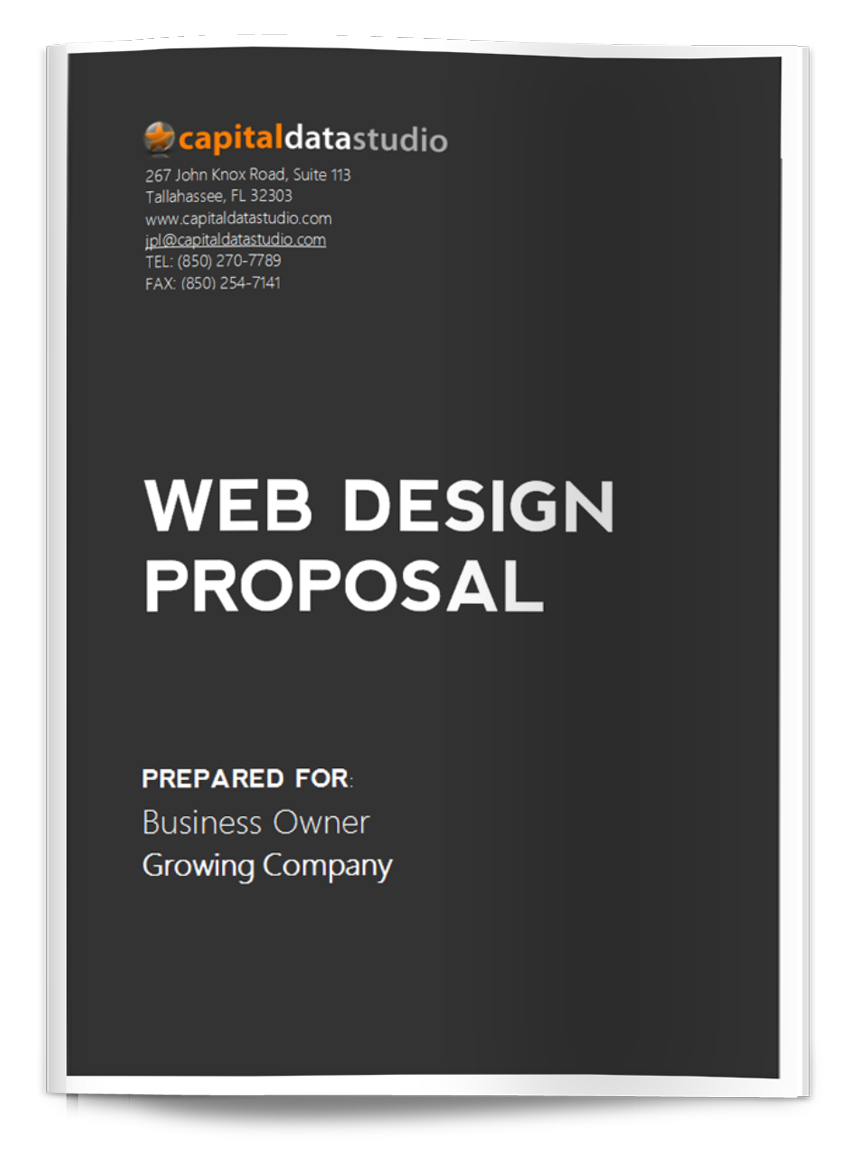 We understand you may have a lot of questions before starting your project.  You may not even know the right questions to ask.  No worries, we know exactly what to ask to make sure we know what you are trying to achieve in your project.